Eighteen years of ecological monitoring reveals multiple lines of evidence for tundra vegetation change
Posted on April 11, 2019
Dr. Isla Myers-Smith and TeamShrub have recently published a research paper that explores data from eighteen years of monitoring on Qikiqtaruk (Herschel Island), off the coast of the western Yukon North Slope. The results tell an interesting story about a shifting ecosystem responding to climate change.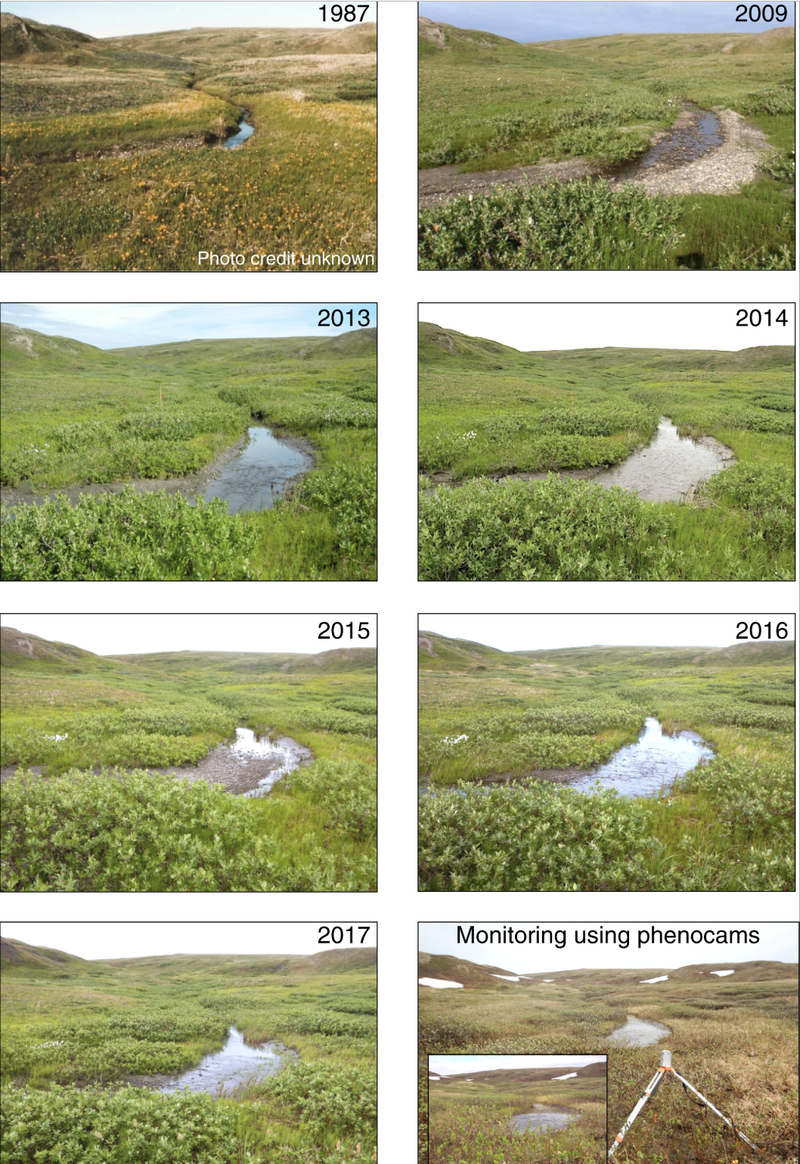 The image above (from the published paper) uses repeat photography to illustrate the increase in tall shrubs at one of the research sites on Qikiqtaruk, from 1987 to present day. Photos were all taken in July.
The authors explain some of their findings: "...plant phenology, growth, and community composition are changing on the island, with earlier leaf emergence, an increase in shrub canopy heights, and increased cover of shrub and graminoid species concurrent with a decrease in the cover of bare ground." While it's clear from the image above that change has been occurring for decades, the paper also notes that the pace of change may have accelerated over the duration of the study. As the Council is tasked with making recommendations regarding the conservation and management of wildlife and wildlife habitats across the Yukon North Slope, it is incredibly useful to understand how different ecosystem types are shifting as our climate changes. We can use this information to inform decisions about harvest and habitat protection, among other issues.
Dr. Myers-Smith has provided a more complete layperson's summary of the study here.