The Yukon North Slope
A diverse, wild landscape. A rich Inuvialuit culture. And a bright future for both. Our Council is committed to conserving and celebrating the people, plants, and animals that make the Yukon North Slope such a special place.
The Yukon North Slope stretches from Alaska to the Northwest Territories border and includes the northernmost part of the Yukon mainland, as well as the adjacent Beaufort Sea and its nearby islands. But, it's more than just lines on a map. To understand the Yukon North Slope, one must understand the many close relationships at play, between unique landscapes, diverse wildlife, and Inuvialuit who continue to call this place home.
A Special Place


"Pretty much all this area where we go is a special place to us because that's where we get our food from, and we harvest our berries and geese, ducks...right from here [the coast] all the way up to Aklavik...." 

Participant, Yukon North Slope Inuvialuit Traditional Use Study 2018
The Power of the Land


"Being out on the land or at the coast is like a renewal, refreshing your spirit of yourself. That's what I get out of it...."  

Participant, Yukon North Slope Inuvialuit Traditional Use Study 2018
Coming Together


"Shingle Point is the best. You have a lot of access to a lot of things. You can pick berries, or you can make yourself dried fish, caribou meat, everything...That's my favourite place in Yukon, is Shingle Point, and that's where I brought up my little ones." 
Participant, Yukon North Slope Inuvialuit Traditional Use Study 2018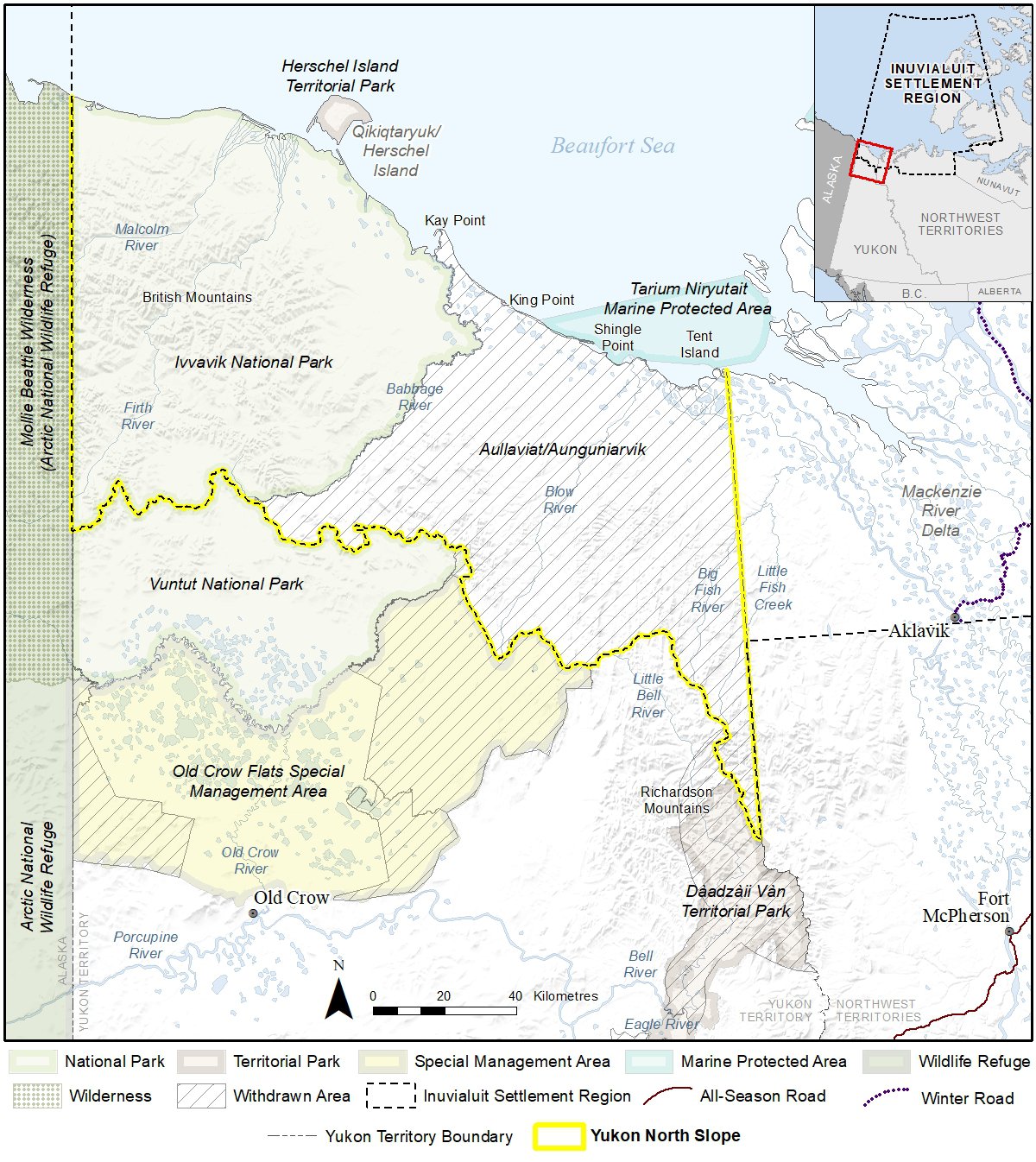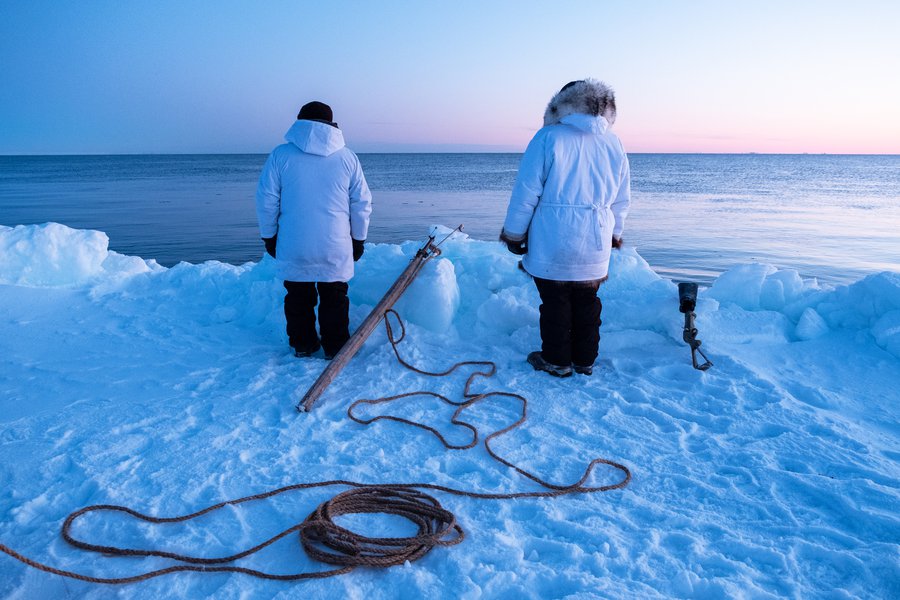 The Inuvialuit
The Yukon North Slope represents an important part of the Inuvialuit homeland. Generations of Inuvialuit have contributed to the rich history of this region, with networks of travel routes, hunting and fishing camps, spiritual places, and berry picking sites crisscrossing the land, while Inuvialuit stories, legends, and personal experiences span many life times. Today, Inuvialuit continue to maintain a strong connection to this place.
Get to Know the People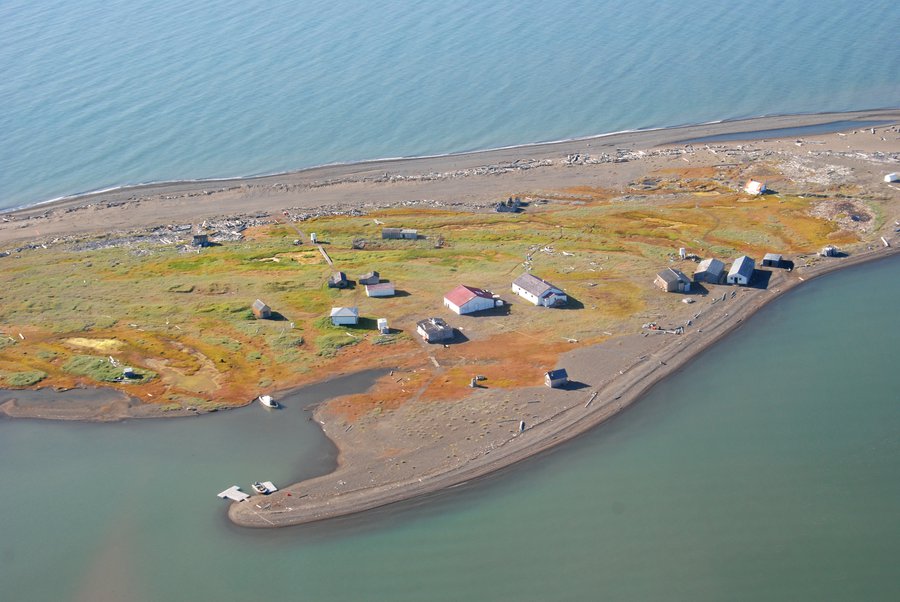 The Land
The Yukon North Slope represents a diverse landscape, from expansive coastal plains to high alpine ridges. Thousands of years of geological change can be read in the rocks and soil and trees. While limited modern development has kept this place in a wild and natural state, the long Inuvialuit history on the land is evidenced in many subtle ways.

Explore This Land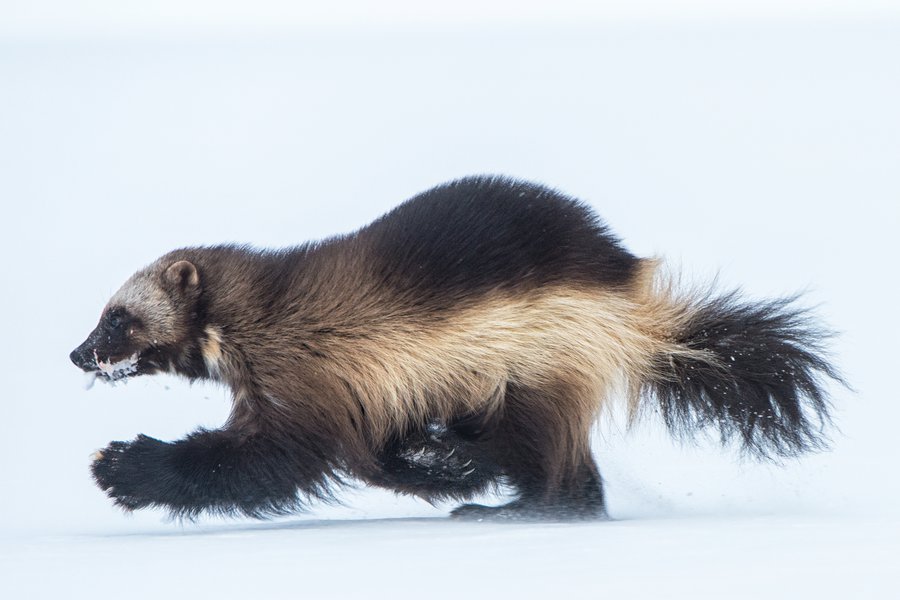 The Wildlife
Despite its extreme climate, the Yukon North Slope is home to myriad animals, both small and large, that have evolved to thrive in this landscape. Deepening our understanding of North Slope wildlife is central to our Council's mandate of protecting and conserving this wild diversity.
Animals of the North Slope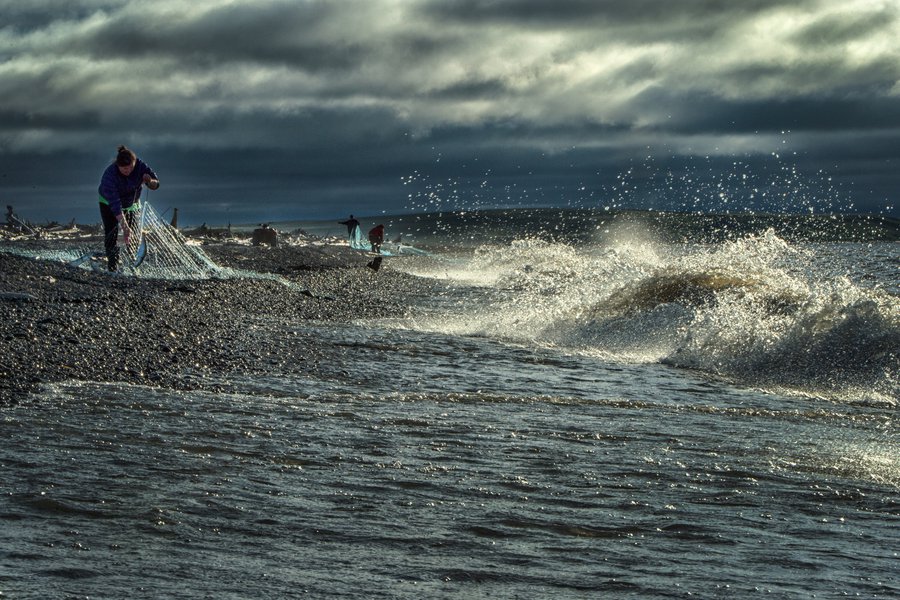 The Ocean
With 343 km of coastline, the Yukon North Slope is very much shaped by the ocean. Estuaries, tidal flats, inland breezes, and winter ice all play a significant role in shaping the geography and ecology of the region, as well as influencing how humans interact with the environment.
Dive Deeper
Explore Our Resource Library
We are actively involved in the production of innovative materials and tools to collect and share both traditional and scientific knowledge about this extraordinary land.