Impacts of past and future coastal changes on the Yukon coast - threats for cultural sites, infrastructure, and travel routes
Posted on April 11, 2019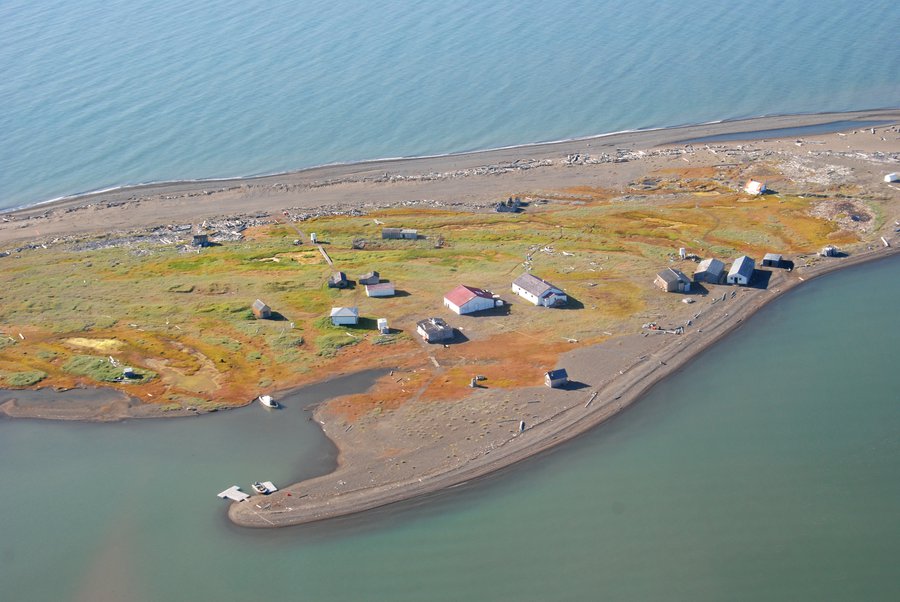 The Arctic Coastal Erosion Research Group has been working on the Yukon North Slope coastline for many years. New research from the group finds that between the years 2011 and 2100, approximately 850 ha and 2660 ha of YNS coastline may erode, resulting in a loss of 45% to 61% of all cultural features by 2100. The last large, actively used camp area and two nearshore landing strips will likely be threatened by future coastal processes, too.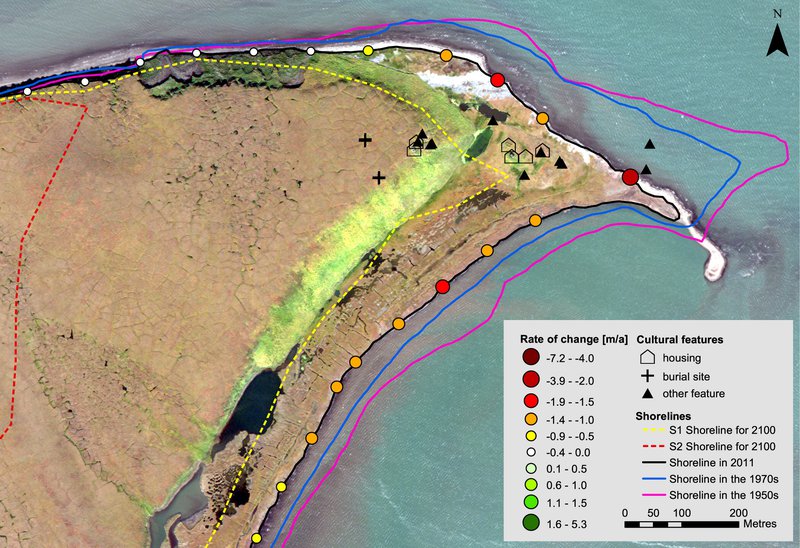 The above image shows the former settlement of Niaqulik, change in shoreline over time, and projected future changes (Irrgang et al. 2018).
The recent paper, published in Arctic Science (open access), delves into possible future scenarios for a number of cultural sites, infrastructure, and travel routes along the Yukon North Slope coast. These scenarios include explorations of conservative and more dynamic futures. The coastline has always been and continues to be a vital place for cultural activities, including gathering with family and friends and accessing key species. For some Inuvialuit it was also home for many decades. It is important for Inuvialuit and for our Council to understand how the coastline is changing and how it may continue to change in the future, so that we start adapting.
Check out the Arctic Coastal Erosion Research Group Facebook page for regular updates on their work on the Yukon North Slope and beyond.