Learning About Muskox on the Yukon North Slope
Posted on April 23, 2020
Muskox are an important part of the Yukon North Slope ecosystem. They are food for people and animals. As they roam, they cycle nutrients. And, they are a link to the region's prehistoric past, having survived the last ice age alongside caribou. But, there is still much we don't know about these shaggy, hoofed mammals. 
COVID-19 and Council Business
Posted on April 22, 2020
Find out how our Council is adjusting in response to COVID-19.
Our Next Meeting
Posted on March 16, 2020
Our next regular Council meeting is scheduled for April 16 and 17, 2020 in Whitehorse, Yukon. Get in touch if you would like to attend!
Our Annual Report
Posted on July 29, 2019
Every year, our Council creates a summary of our activities, meetings, and projects in our Annual Report. The report for 2018/2019 is now available online!
Eighteen years of ecological monitoring reveals multiple lines of evidence for tundra vegetation change
Posted on April 11, 2019
Dr. Isla Myers-Smith and TeamShrub have recently published a research paper that explores data from eighteen years of monitoring on Qikiqtaruk-Herschel Island. The results tell an interesting story about a shifting ecosystem in the face of climate change.
Impacts of past and future coastal changes on the Yukon coast - threats for cultural sites, infrastructure, and travel routes
Posted on April 11, 2019
The Arctic Coastal Erosion Research Group has been working on the Yukon North Slope coastline for many years. New research from this group finds that between the years 2011 and 2100, approximately 850 ha and 2660 ha of YNS coastline may erode, resulting in a loss of 45% to 61% of all cultural features by 2100. The last large, actively used camp area and two nearshore landing strips will likely be threatened by future coastal processes, too.
Ungulates of the Yukon North Slope
Posted on Oct. 9, 2018
Caribou and muskox both call the Yukon North Slope home and both survived the last Ice Age, but these two animals have found unique ways to deal with a sometimes harsh life in this rugged landscape. Check out our latest infographic to learn more.
Our Omingmak (Muskox) Video is Live!
Posted on March 15, 2018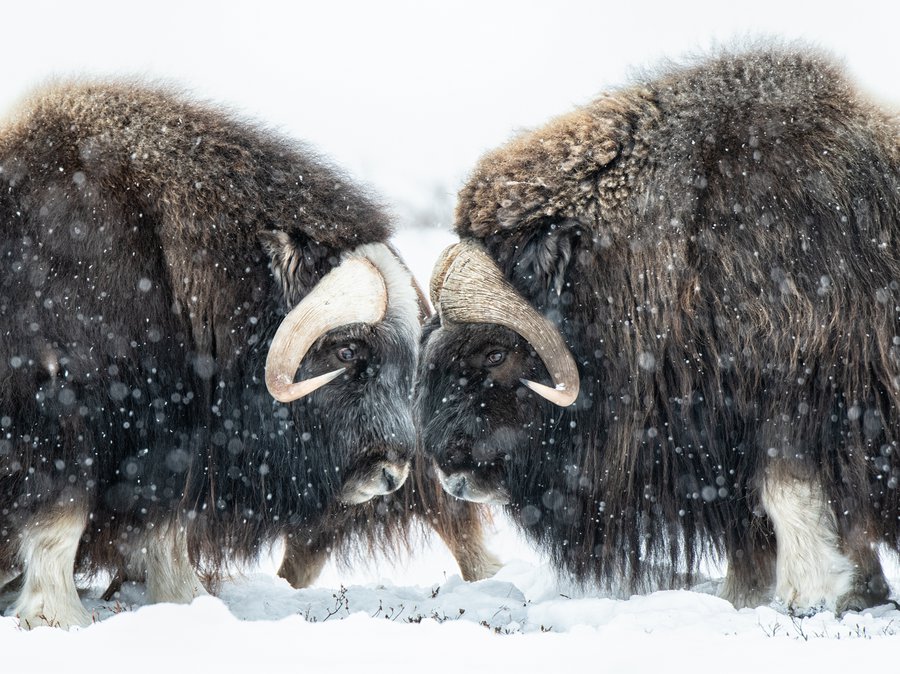 Check out our latest video on the history of muskox on Yukon's North Slope.
2018-2019 Upcoming Meetings
Posted on Dec. 19, 2017
The Council meets four times per year. Meeting locations rotate between Inuvik, Aklavik, Whitehorse and the North Slope. To attend a meeting, contact our office.
2015 Yukon North Slope Conference
Posted on Dec. 15, 2017
The 2015 Yukon North Slope Conference was held Sept 29 & 30 at the Kwanlin Dun Cultural Centre in Whitehorse and attended by over 150 people.